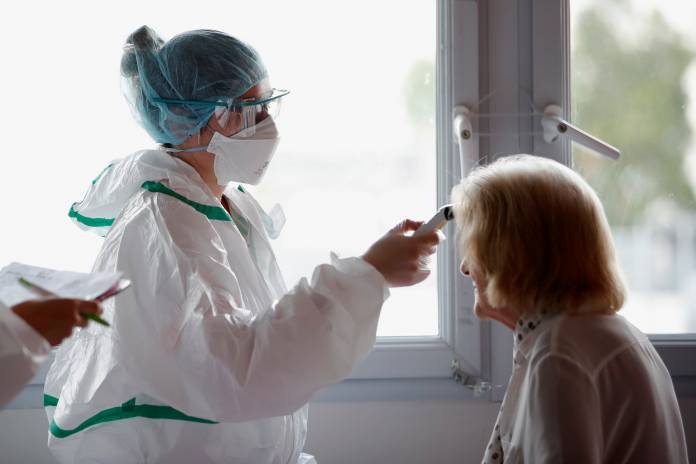 Tista' taqra bil- Malti.
Malta has registered six new coronavirus cases following 931 swab tests carried out in the past 24 hours. There are currently 12 active cases.
In an infographic released by the Health Ministry, the authorities said that the new cases form part of a cluster related to the case registered on Thursday, with four individuals testing positive on Friday morning.
Sources have told Newsbook.com.mt that the six individuals are Maltese nationals.
On Thursday, the person who tested positive for coronavirus had attended a weekend-long party at a St Julian's hotel, leading health authorities to start contact tracing the hundreds who attended the gathering.
The event in question bore the name Hotel Takeover Summer 2020, and was organised by G7 Events at the Radisson, between Friday and Sunday.
In a statement, the health authorities "are strongly recommending" that all those who attended the party should get tested for Covid-19, even if they do not have any symptoms. An appointment can be set up by calling 111.
The ministry emphasised that symptoms could develop within 14 days of exposure, stating that it was imperative that partygoers monitor themselves for symptoms over the coming two weeks. Anyone who develops symptoms is asked to stay indoors and call 111 to book another swab test.
To date, 117,840 swab tests have been carried out.
No new recoveries were registered on Friday.
"Stop circulating rumors that we're positive" – Valentina Rossi
Popular influencer Valentina Rossi took to Facebook to shutdown rumours about her and her boyfriend being found positive for COVID-19.
She stated that they were both present at the Hotel Takeover event, but that they got the swab test late this morning, with negative results in both their cases. She clarified that they followed all guidelines and instructions by the organisers and venue, and made arrangement to get swabbed as soon as the news broke and hotel guests were asked to get swabbed as a precaution. She added that to their knowledge, all colleagues, friends and others in our clan got negative results.
Rossi concluded her statement by saying any variations of the above facts are rumours, and asked that they stop being spread. Such rumours cause complications to the people around the couple, as well as their workplaces.