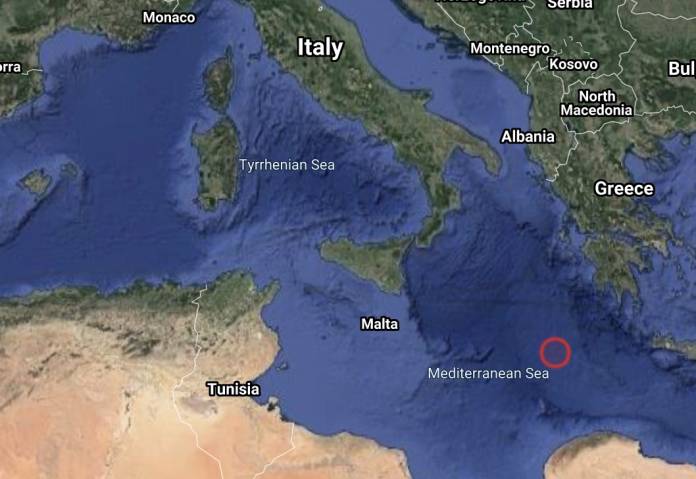 Tista' taqra bil- Malti.
5.8 magnitude earthquake was registered in the Mediterranean Sea, 224 km SW of Methoni, Greece .
The earthquake was registered at 23:43 UTC Time (01.43 Malta Time). The earthquake hypo central depth was marked at various different (10 – 20 km depth).
The European Mediterranean Seismological Centre (EMSC) marked it to be at 10km.