A total of 48 new cases of coronavirus have been confirmed overnight on Tuesday, after 2,124 swab tests were carried out.
The total number of active cases has now reached 648, with seven patients having made a recovery overnight.
From the cases reported on Monday, five were family members of previously known cases, four were direct contacts of known cases, three were work colleagues of positive cases, three were work colleagues of positive cases, two cases form part of the Mount Carmel cluster, one case was traced back to the Paceville cluster, two cases traced to the language school cluster and nine cases related to clusters from elderly homes.
The total number of swab tests carried out since the start of the pandemic is now 161,057.
The 48 new cases bring the total number of coronavirus cases reported in Malta up to 1,423, with 766 patients making a recovery. The pandemic has claimed 9 lives.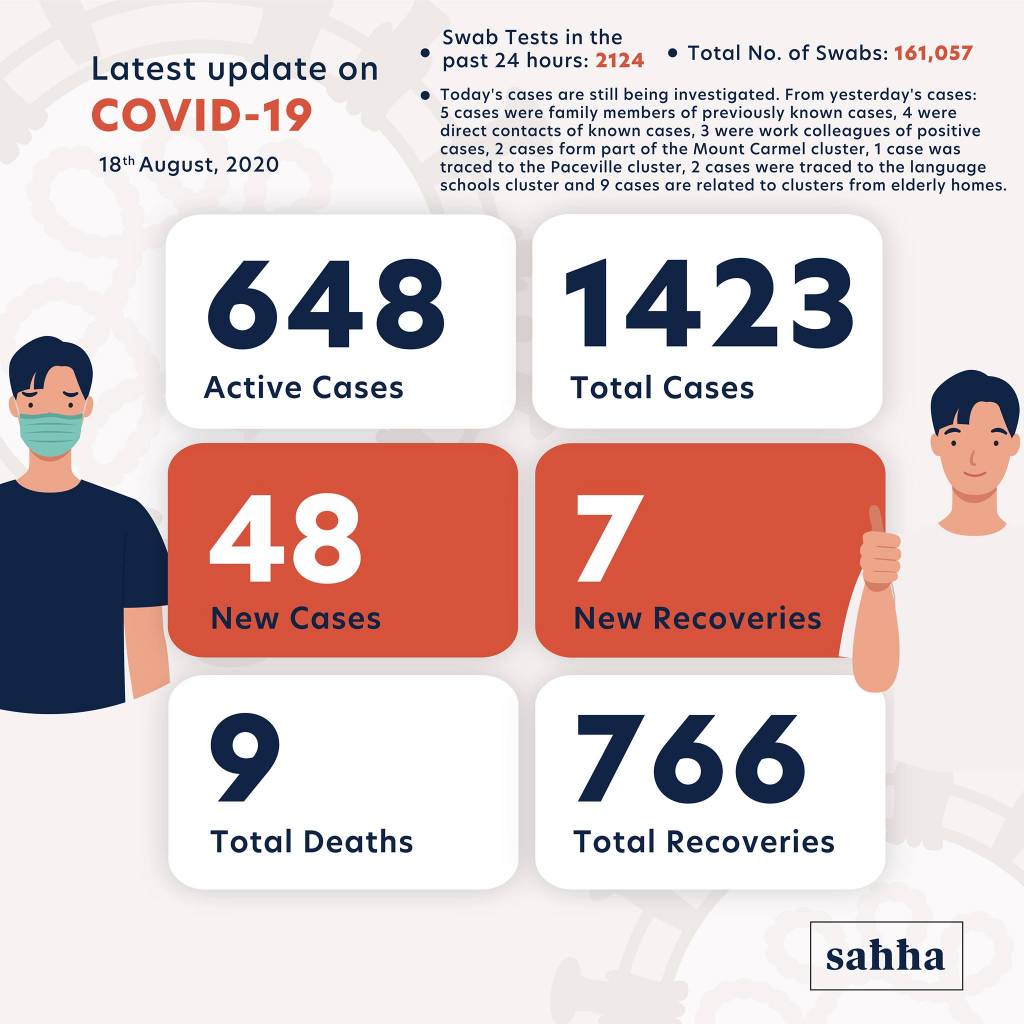 The asylum seekers reaching Malta by boat are counted separately.
If you want to be the first to receive the latest news on the coronavirus in Malta, download the Newsbook APP here.