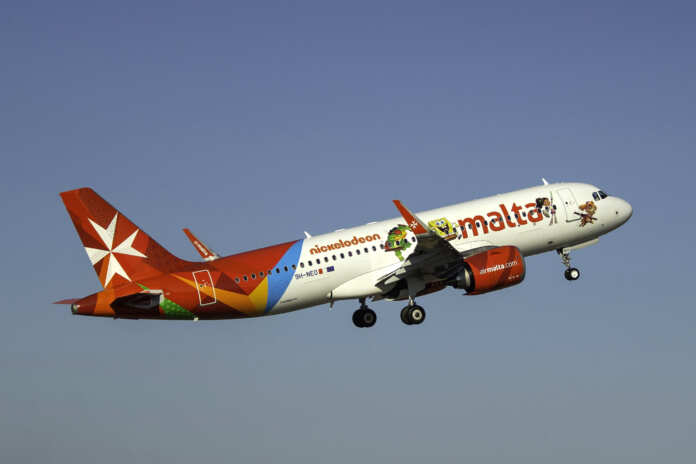 This past month, Air Malta registered an increase of at least one passenger for every two it flew last year.
In a press release, the company detailed that there has been an increase of 42% of passengers carried compared to June of last year.
In May and June, Air Malta flew 386,504 passengers. This increase contributed to the 50% of the growth registered by the International Airport of Malta in May and June, where 89,918 passengers from the 178,976 additional passengers where flown by Air Malta.