Infrastructure Malta planted 3,123 trees in 40 locations in Malta during the first quarter of this year.
In a statement, Infrastructure Malta said that since it launched its nationwide tree-planting programme in 2019, the agency has now introduced over 11,800 indigenous trees in 80 different roadside strips and other urban and rural areas in Malta and if any of the new trees are damaged or die, Infrastructure Malta will replace them as part of this care agreement.
It also said it is aiming to extend this initiative in other localities in the coming months to surpass last year's total of 8,719 trees.
The quantities, species and sizes of trees and shrubs planted in each location are determined by the arborists, after surveying soil quality and other site-specific conditions, and in line with applicable regulations, explained Infrastructure Malta.
Also, the trees are chosen from a selection of over 30 indigenous tree species including tamarisk, olives, cypress, European dwarf palms, lentisk, holm oaks, Aleppo pines, myrtle, sandarac gum trees also known as araar, Malta's national tree, carobs and other species.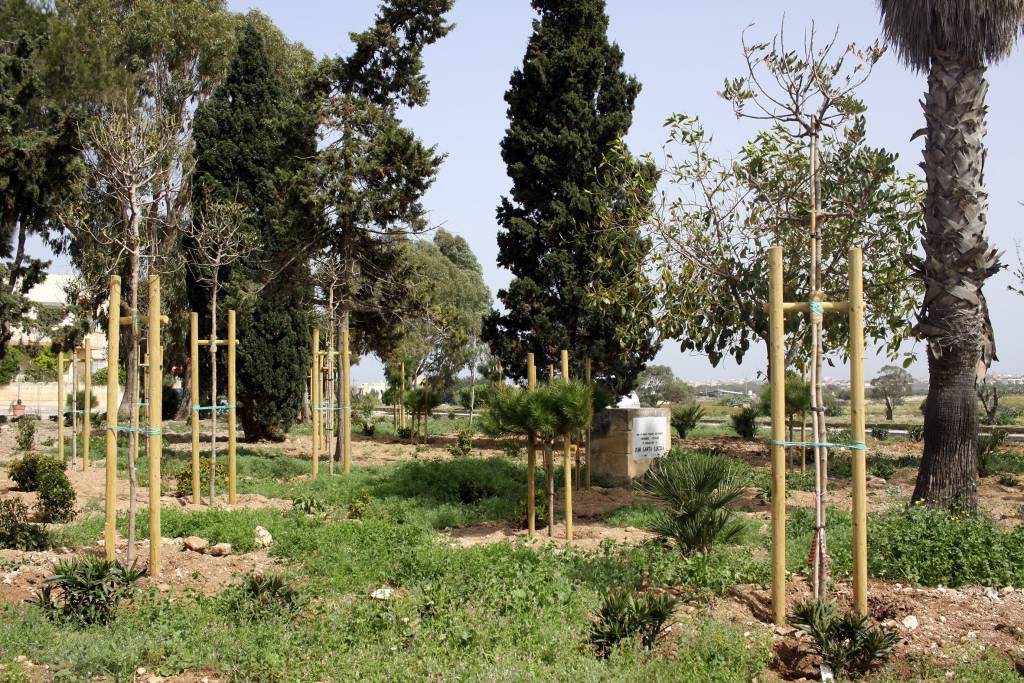 In February and March, Infrastructure Malta added 84 trees along the newly reconstructed Hal Qormi Road and San Tumas Road, between Qormi and Luqa. Another 196 and 120 trees were added in roadside green areas along T'Alla u Ommu Hill, in Naxxar and L-Imdina Road, Qormi.
The initiative was launched in summer 2019 and the agency also invited local councils, environmental NGOs and other organisations to propose different areas that can be embellished with new trees and shrubs.
In Santa Lucija, this year the agency planted over 1,000 trees in 11 streets. Through similar collaborations, the agency added some 145 trees in Attard and Balzan and is planning to plant another 580 plants in these two localities and in Birkirkara as well as in and around the arterial road corridor it is upgrading through the Central Link Project.
Infrastructure Malta said it is now collaborating with several local councils and voluntary organisations to identify more areas for new trees.
Those who would like to suggest public spaces that Infrastructure Malta's arborists can consider for the planting of new trees are encouraged to send their ideas by email on sigar.im@infrastructuremalta.com.