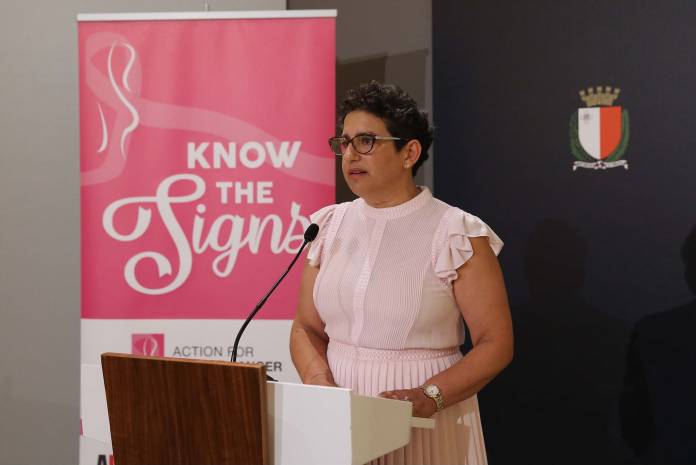 Around 300 new cases of breast cancer are discovered every year, mostly in women, the Chairperson for Action for Breast Cancer Foundation Esther Sant, said today.
Sant said that it was more important than ever to be informed about Breast cancer and to act on the illness.
ABCF's Chairperson was speaking at the launch of their short documentary entitled 'Know the Signs' about the personal experiences of survivors.
Read more:
Blexr donates €5,000 to Action for Breast Cancer Foundation
Watch: Colourful final farewell for Enrica
70% of Maltese deaths were avoidable – Eurostat
Watch: 'Children shouldn't have to face these diseases or even this war' – Dr Hodeish
She went on to thank the cancer services provided by Mater Dei Hospital, the survivors and Stargate Studios for their help in making the documentary.
President George Vella addressed the audience by saying that the documentary should serve, 'to educate and prepare the younger generation, and act as a call for action to older persons to undergo the necessary health screening.'
The President, who is the patron of the charity, added that the documentary will help with reducing the stigma attached to these illnesses, 'and how initiatives like these will find the necessary co-operation on the part of the Office of the President for the public's benefit.'