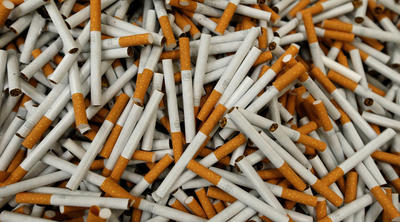 Tista' taqra bil- Malti.
Yesterday morning, Customs Officials seized 2,900 contraband cigarettes from an establishment in Paola.
In a statement, Customs explained that the confiscation was a result of months of surveillance work which ended yesterday with an inspection of the outlet and the owner's vehicles. A total of 2,900 cigarettes were elevated following the search and withheld pending investigation by the officials.
Out of court settlements for the sale or consumption of contraband cigarettes start with a minimum fine of €1,500, with court penalties ranging from €3,500 up to a maximum of €25,000.
The public is encouraged to report any contraband activities anonymously on 25685124.
Read: 40 million cigarettes seized by Customs