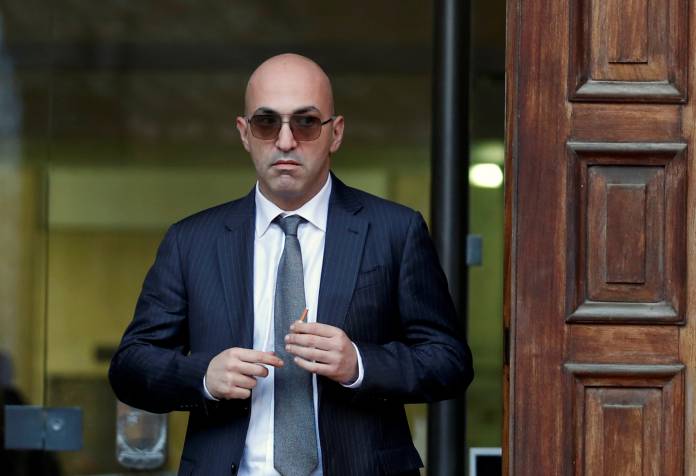 Tista' taqra bil- Malti.
Following the testimony of Yorgen Fenech in Court regarding his objection to Insp Keith Arnaud's handling of the case of the murder of Daphne Caruana Galizia, the following are the main points:
Known Keith Schembri since childhood but firm friends and 'besties' since 2009. Each other's go-to person for problems, holidays, outings, etc. A 'fraternal friendship' extended to business.
Keith Schembri was continually kept abreast by Insp Keith Arnaud in 'real-time' and this was immediately relayed to Fenech. Was informed of the impending raid on the Potato shed which ended in the arrest of the three accused of the execution of Daphne Caruana Galizia.
Yorgen Fenech got information from Keith Schembri who got it from investigating Inspector Keith Arnaud.
Fenech did not know Arnaud. Schembri said that he knew Arnaud very well even got Arnaud's wife a job at Infrastructure Malta.
Fenech was given information including evidence, recordings, details of discussions with one of the accused Vince Muscat who had requested a pardon.
Schembri told Fenech his phone was being tapped.
Schembri told Fenech that Melvin Theuma was to be arrested and the exact wording of the pardon.
Schembri and Fenech exchanged information, including parts of The Theuma Recordings on Whatsapp and Signal
Discussions with Vince Muscat were being led by Arnaud.
Fenech always went to questioning out of his own free will.
Described change of attitude on the side of Arnaud: from friendly and helpful when Fenech was not mentioning Schembri to brusque, hostile and dismissive.
Arnaud told Fenech: Be responsible and careful whom you involve. Fenech replied: Of course, rest assured. Fenech understood he had to keep Keith Schembri out of the frame.
Arnaud was updating Schembri with Fenech's testimony
Schembri sent Fenech two scripts through Dr Adrian Vella of what he should tell the police
The Theuma Recordings implicate Keith Schembri directly. Schembri closely connected to Theuma through pictures, meetings, recordings and work contract.
All Fenech's electronic Equipment including that of the family, children, and secretary were confiscated by the police.
Police were prompt in issuing a statement that Schembri is not guilty in spite of all the evidence. Arnaud is not in a position to investigate as he has a clear conflict of interest.