Tista' taqra bil- Malti.
A free seminar on Breast Cancer is being organised by Gozo General Hospital on Saturday, Steward Health Malta has announced.
Partit Demokratiku (PD) stands up in solidarity with the people of the Kurdish territory of Rojava and is asking the Maltese authorities to do...
The Union of Professional Educators (UPE) has ordered several industrial actions following the Department of Education's "abusive conduct".Key directives include the following:LSEs, KGEs...
Malta is set to declare climate emergency, after Government amendments to an Opposition motion were approved. The MPs will vote on the...
Essential national emergency response and planning frameworks are in progress, Home Affairs Minister Michael Farrugia said while addressing the Richmond Foundation Annual...
Fraudsters are using the details and website contents of a genuine company licensed in Malta to deceive the public, by cloning the...
China has banned the bulk shipment of black clothing and other items popularly used by Hong Kong protesters to the city, staff...
When Japan's youngest prince, Hisahito, visited Bhutan in August on his first overseas trip just months after his uncle Naruhito became emperor,...
The Vatican is hoping to pull in tech-savvy youngsters with the launch of an "eRosary" bracelet.The gadget, which costs...
Under the direction of the National Book Council, the Malta Book Festival continues to provide a unique and important platform for events...
An audience in Malta will soon be able to enjoy a unique form of theatre that has never been produced locally before but...
As part of the Liturgical Feast of Pope Saint John Paul II to take place on the 22nd October, the JP2 Foundation...
Melita Limited has launched melito.io - a new brand dedicated to delivering Machine to Machine (M2M) and Internet of Things (IoT) connectivity...
Restoration and conservation works on the titular painting of the Comino Chapel are at an advanced stage.The...
Emirates, the world's largest international airline, has launched special fares to Dubai. Each ticket for a flight departing from Malta will also include a...
Now that we have just closed this year's European Week of Regions and Cities, it's as good a time as any to look back,...
Josianne Cutajar
https://www.facebook.com/DavidCasaMEP/videos/920949668291269/When the news of Daphne's brutal assassination broke, it broke me. I had greedily consumed her work, I had openly discussed the topics she...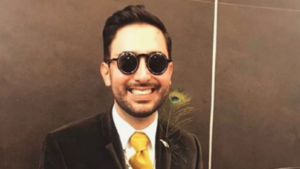 Iggy Fenech
An experience at the European Parliament is always interesting. Living as we do in a country which thinks that its belly button is the...
Sylvana Debono
The domestic leagues had their penultimate break for this current year as two rounds of qualifying games for EURO 2020 had to be played...
Claudio Ranieri has been appointed as Sampdoria's new coach after Eusebio Di Francesco was sacked on Monday. Sampdoria are currently bottom of...
Roberto Mancini has succeeded in restoring pride within the Italian national team after the Azzurri were left heartbroken following their failure to...
"Until the truth is unveiled, we need many more books on Daphne Caruana Galizia", La Republica journalist Carlo Bonini said during an interview on Newsbook.com.mt.
Hawks and tigers are Antoine Mifsud's favourite animals while venomous reptiles are his greatest fears. Mifsud, one of the team presenting Kevin's Drive time...
Dr Anna Vella recalled an experience where a man slammed a new-born baby, breaking both her legs, simply because the mother refused to go...
Have you ever wondered how many specimens and different species of birds form part of the Bird Collections at the National Museum of Natural...
On the 26th October Teatru Manoel presents Strauss for Two Pianos, a magical night of music commemorating works by Richard Strauss, a...
Dr Thomas Charles Craig, Séance, by producers and directors of Dar Il-Waħx Haunted House, has had to overcome a scare of more...