Tista' taqra bil- Malti.
80 migrants on a small sea vessel in Maltese territorial waters are at risk of drowning as their boat is drifting.This was announced...
Two motor vehicles crashed into each other at the Malta International Airport (MIA) on Friday.An MIA...
ARMS meter readers wear specific uniforms. This was stated in a press release issued by the authority following a number...
Its not who you know, but what you know. In a nutshell, this is what Partit Nazzjonalista (PN) and Opposition leader Adrian...
A 16-year-old from Naxxar was grievously injured after falling from a bridge in Buskett on Thursday.A...
Nico Grimm, Creative Director of Storja Animalta, a seven part animation about Maltese history airing on One at the end of September.
A pro-Beijing Hong Kong lawmaker urged supporters to pull down "Lennon Walls" on Saturday across the Chinese-ruled city, where the displays of anti-government graffiti...
Afghanistan hospital attack deaths rise to 39, with 140 wounded By Abdul Qadir SediqiKABUL (Reuters) - The death toll in a Taliban truck bombing that...
Near midnight, a group of six Guajajara tribesmen with their faces painted for battle listen to the rumble of heavy trucks about 19 miles...
Entrance to the Mdina Cathedral Museum during its Open Weekend on the 21st and 22nd September 2019 will be free.
'Mumenti' is an evening of singing and dancing with all proceeds going to Hospice Malta. Artistes include...
Have you ever wondered what contemporary dance is all about? Ever come out of the theatre scratching your head in puzzlement?
This week, Debenhams launches four new and exclusive brands in Malta: Vero Moda fashions, Triumph lingerie, Sloggi lingerie, and the UK's best-selling luggage brand...
In an already unfriendly economic climate, the Organisation for Economic Co-operation and Development (OECD) has warned that a no-deal Brexit would mean recession for...
Emirates Skywards, the award-winning loyalty programme for Emirates and flydubai, has touched a new high – 25 million members.Emirates Skywards...
Responsibility. It's not a concept many of us like to be reminded of, but it's one we must all live with, or one would...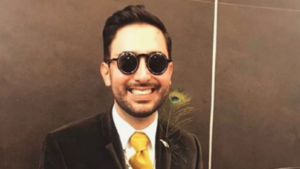 Iggy Fenech
On the occasion of European Mobility Week, I venture out of my comfort zone and discover the many different ways I can travel in...
Coryse Borg
On the occasion of European Mobility Week, I venture out of my comfort zone and discover the many different ways I can travel in...
Coryse Borg
Tai Chi is increasingly becoming more popular on our islands.  Hundreds of students - individuals from all age groups - attend classes regularly.Instructress Alana...
In a positive and heart-warming message former Real Madrid and international defender Roberto Carlos appealed for positivity when engaging with cancer patients.The Brazilian legend...
The Mr Whippy Racing Team competed and won the Top Methanol Dragster Class after a whole week full of problems. The team went to SantaPod...
Hawks and tigers are Antoine Mifsud's favourite animals while venomous reptiles are his greatest fears. Mifsud, one of the team presenting Kevin's Drive time...
Dr Anna Vella recalled an experience where a man slammed a new-born baby, breaking both her legs, simply because the mother refused to go...
"Justice was not served in our case," Daine Mulè Stagno said while she was interviewed on 103 fm. Mulè Stagno's mother, Maria Dolores Zarb, 60,...
Banking hard over the whitecaps off the west coast of Norway, the jetliner flying Dominika Pasternak and her fellow scientists...
Kodi Lee is the winner of this year's edition of the reality show which has taken the television world storm since its...
Speaking to Newsbook.com.mt, director Polly March said, "We want to attract young people, who either already  have an interest in Shakespeare, or...