Tista' taqra bil- Malti.
Steward Health Care, the company that owns and runs three hospitals on Malta, reported an operating loss of nearly $600 million in...
Around 50 Church Schools officials attended a conference in Malta which was held at the Archbishop's Curia.The conference...
Local councillors elected on Partit Nazzjonalista's ticket met at the party's headquarters at Tal-Pietà. The meeting was called by the party's Secretary...
The Jesuit Refugee Service (JRS) Malta has received €25,000 donation from the Julia Taft Refugee Fund. This fund is administered by the US administration.US...
Up until May of 2019, 8,761 properties in Malta were listed for rent on AirBnB. Together, they generate an average of €2,400 in...
Parliamentary Secretary Julia Farrugia Portelli addressed a Henley & Partners conference about the Individual Investment Programme (IIP). Initially, the Prime Minister himself was supposed...
Chinese experts will participate in the restoration of France's Notre-Dame cathedral, state media reported on Wednesday, following a meeting between the two countries' heads...
Kurdish-Iranian refugee and journalist Behrouz Boochani has landed in New Zealand after he left Papua New Guinea, more than six years after...
A plane crash that killed all 50 people on board at Russia's Kazan Airport in 2013 was the result of errors made by two...
For the last seven years, the Comedy Knights have produced one of the must-watch comedy shows on the island.
An accidental find which took place in May 2017 at the site of Għar Dalam in Birżebbuġa led to further studies in...
An exhibition by the first artist in residence of the Valletta Cultural Agency's InnovAiR Programme, Francesca Lombardi, is to be held at...
The BOV Joseph Calleja Foundation – which supports gifted youths and vulnerable children – is proud to announce it has so far raised almost...
In 2020, McDonald's will pursue its programme to modernise its restaurants, introduce additional functionality on the mobile app, and will also deploy McDelivery at...
The future of payments is here with BOV Pay, the latest technological innovation by Bank of Valletta that enables customers to make...
You've probably gathered by now that I'm not the most 'adventurous' person in the world... but, ironically, I cannot resist a challenge.So, when I...
Coryse Borg
Maltese people love to boast about their country's millennia of history but one thing we seem to have collectively 'forgotten' and held on to...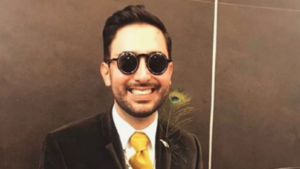 Iggy Fenech
Now that we have just closed this year's European Week of Regions and Cities, it's as good a time as any to look back,...
Josianne Cutajar
On Saturday 9th November at Badger Karting in Ta Qali, Karting Club Malta organised the presentation of the 2019 National Karting Championship....
Juventus remain top of the league in the Serie A after beating Milan in a game that was decided by a moment of classy football created by two of the Juventus substitutes.
The Maltese adventure at the first edition of the FIA Motorsport Games at the Vallelunga circuit ended prematurely.
"Until the truth is unveiled, we need many more books on Daphne Caruana Galizia", La Republica journalist Carlo Bonini said during an interview on Newsbook.com.mt.
Hawks and tigers are Antoine Mifsud's favourite animals while venomous reptiles are his greatest fears. Mifsud, one of the team presenting Kevin's Drive time...
Dr Anna Vella recalled an experience where a man slammed a new-born baby, breaking both her legs, simply because the mother refused to go...
In a collaborative effort to reduce waste and get the community together, Valletta Design Cluster (within the Valletta Cultural Agency), Friends of...
Influenza, also know as the flu, is a viral infection that attacks your respiratory system, that is, your nose, throat and lungs....
The classic story of The Little Mermaid is coming home to Teatru Manoel this festive season, in a new pantomime by FM...