Tista' taqra bil- Malti.
He added that Yorgen Fenech's arrest is not linked to the suspected middleman
Matthew Caruana Galizia said that Retuers spent €500,000 in its search for the owner of 17 Black.
Tycoon Yorgen Fenech was apprehended by the police on Wednesday morning as he was, ostensibly, fleeing the country on his boat.
A Hungarian who had been involved in an RTA in Naxxar died, succumbing to his injuries.
Anti-corruption activists gathered outside the Office of the Prime Minister demanding resignations.
Prime Minister Joseph Muscat said that he will not abdicate responsibility
The apparent tie-up gives western nations a stronger presence in the South Pacific archipelago in the aftermath of the recent decision by the Solomons to sever ties with Taiwan in favour of Beijing.
The office of Myanmar leader Aung San Suu Kyi said on Wednesday she would travel to The Hague for hearings in a case accusing the country of committing genocide.
November cyclone hit the coastal areas
Stand-up Comedian Kevin Naudi performed to full houses for his fourth stand-up comedy special 'The Tour' held between the 25th October and 2nd November 2019.
Exceptional 99% score in the Adult Occupant category. Wide range of i-Activsense safety technologies supported by superior driving dynamics.
Investment aims to attract more international clients to use Maltese telecom services.
Harvest Technology plc, the technology group comprising IT solutions provider PTL Ltd, payment gateway specialist APCO Systems Ltd, and automation and security company APCO Ltd, is launching an Initial Public Offering representing 40 per cent of its issued share capital.
Last week I started my 'epic' journey to becoming a scooter-rider, but stopped short on revealing whether or not I'd actually plucked up the...
Coryse Borg
If I were to sit down and list the number of problems winning a million euro would help solve in my life, it would...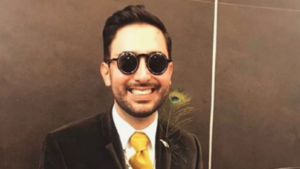 Iggy Fenech
Now that we have just closed this year's European Week of Regions and Cities, it's as good a time as any to look back,...
Josianne Cutajar
BOV Basketball Players of the Year
The last two Euro 2020 qualifying round match days will be played this evening and tomorrow night. A number of nations have booked their place in finals for next year. The last games will complete the list of finalists and also those countries contesting the playoffs in March.
Two individuals from the national football team official supporters club were arrested in Spain, according to South End Core.
"Until the truth is unveiled, we need many more books on Daphne Caruana Galizia", La Republica journalist Carlo Bonini said during an interview on Newsbook.com.mt.
Hawks and tigers are Antoine Mifsud's favourite animals while venomous reptiles are his greatest fears. Mifsud, one of the team presenting Kevin's Drive time...
Dr Anna Vella recalled an experience where a man slammed a new-born baby, breaking both her legs, simply because the mother refused to go...
Pursuant to the recent testing of Mill-Kċina taz-Zija Broad Beans 450g (Batch No. CA26419 with a Best Before Date of End September 2021) which resulted in a level of Benzalkonium chloride which exceeds the EU permitted level, Alf. Mizzi & Sons Marketing Ltd., the distributor of these products, has unilaterally decided to withdraw all frozen products manufactured in the same Egyptian plant, from the market.