Tista' taqra bil- Malti.
Infrastructure Malta said that this second phase is planned to improve connections leading to the same main road. The aim is to improve the connections of the Marsa-Ħamrun Bypass with nearby localities, including Birkirkara, Santa Venera, Qormi, Ħamrun and Marsa.
Former ONE journalist Ramona Attard has announced that she will be seeking the post of President of the Labour Party, succeeding Daniel Micallef who is seeking the post of deputy leader for party affairs recently vacated by Chris Cardona.
The discussion will take place during 103's flagship discussion programme Newsbook Hour on Saturday at 9:00am. The discussion will be also be LIVE on Newsbook.com.mt
The Planning Authority has approved the construction of a block of 18 apartments in a Kalkara site in proximity of archaeological remains.
An agency for crime victims will be set up shortly, Home Affairs Minister Byron Camilleri announced on Friday.
The University of Malta's Faculty of Engineering and 3D printing company Invent 3D have been honoured for their innovative efforts in response to the Covid-19 pandemic in an award scheme launched by the Malta Digital Innovation Authority.
The pre-July 4 holiday event drew 7,500 people, packed into an outdoor amphitheater. Many did not wear masks, defying the advice of health officials who have urged Americans to avoid large gatherings to slow the spread of COVID-19.
Zeki Demir, a local technician who worked for the consulate, was giving evidence on the first day of the trial in absentia of 20 Saudi officials over Khashoggi's killing, which sparked global outrage and tarnished the image of Saudi Arabia's de facto ruler.
Portugal was left off a list of more than 50 countries that Britain considers safe enough for travel without coronavirus-related restrictions, meaning holidaymakers returning from Portugal would have to quarantine for 14 days.
In a first for Palazzo Falson Historic House Museum on March 12th 2020 – prior to the nationwide shutdown implemented by authorities – the palazzo closed its doors to the general public
The National Book Council has announced the launch of a media scheme for prospective exhibitors of the Malta Book Festival 2020.
Following the enthusiastic response for the first tour to Filfla, Heritage Malta is inviting the public to join Senior Curator John J Borg on Saturday 25th July, on an intriguing tour around Filfla during which he will reveal several interesting anecdotes about the history and wildlife of this island.
On Thursday 9th July, APS Bank will be hosting its fifteenth APS talk, titled 'Rugby and the workplace: The unlikely parallels'.
Five social initiatives have been selected as the first group of semi-finalists for this year's Malta Social Impact Awards (MSIA) and are now in the running to win financial and non-financial support.
Bank of Valletta is now offering its customers the option not to get a printed receipt for card transactions effected through a BOV EPOS machine.
I voted to set up a permanent tax subcommittee of the Economic and Monetary affairs committee in the European Parliament as part of the...
Dr Alfred Sant
Remember when Trump said the USA has the world's highest number of coronavirus cases because it's been doing a lot of tests? And that...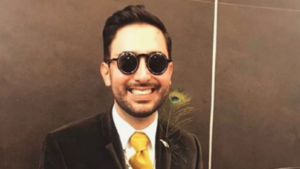 Iggy Fenech
Putting pressure on employees to be always available has detrimental impacts on physical health and mental well-being and complicates the achievement of the fundamental...
Dr Alex Agius Saliba
The Planning Authority has approved the application to build a new sports complex for football and rugby games in Kordin, with an investment of €7.2 million.
Switzerland named a special prosecutor to review criminal complaints against FIFA chief Gianni Infantino and Attorney General Michael Lauber after the men held undocumented meetings while Lauber's office was investigating suspected graft surrounding the global soccer body.
Sport Malta is committed to organising two major events that will take place in our country - the 2022 Special Olympics Games and the 2023 European Small Countries Games.
Tourism Minister Julia Farrugia Portelli and Shadow Minister Robert Arrigo are today's guests on Newsbook Hour on 103 Malta's Heart.
On Saturday at 9.00a.m. during Newsbook Hour on 103 Malta's Heart, Dr Nadia Delicata, the Archbishop delegate for Evangelisation will answer the questions of Fr Joe Borg about this process of renewal.
Newsbook.com.mt will discuss this subject on Saturday 23rd May at 9am. Fr Joe Borg will lead the discussion between the head of the MAM Dr Martin Balzan and the CEO of the Malta Chamber for SMEs Abigail Mamo.
Tabib.mt is an online, Maltese, digital platform implementing the efficiency and effectiveness that comes with telehealth visits.
Minister for Gozo Clint Camilleri visited the infjorata (flower carpet) in Għarb square, Gozo which has the theme 'We welcome you among us in Għarb, Gozo'.
Nine schools and 40 students were awarded a certificate for successfully completing the Young Parliamentarians programme, run by the Youth Agency. This program gives young people the opportunity to represent their respective schools in a debate competition.