Tista' taqra bil- Malti.
The Water Services Corporation (WSC) has warned Safi residents about a possible cut in water supply as of this morning. According to a Facebook post, the WSC explained that the supply can be affected because of maintenance work happening through the course of the day in the Safi area.
Dr Caruana was requested to resign and is expected to do so on Monday morning.
Archbishop Charles J. Scicluna said that he hopes that the Maltese society keeps on caring about human life and defend it from the point of conception, following St Joseph's steps.
All those planning to visit China are being asked to take their influenza (flu) vaccination at least two weeks prior to travel to prevent severe diseases. This according to the Superintendence of Public Health.
In an article published by the Malta Medical School Gazette, researchers from the Directorate for the Research on Health said that folic acid helps in the reduction of birth defects. They found out that only around one fourth of mothers in Malta take this form of vitamins before getting pregnant.
Matthew Bugeja, a 21-year-old athlete explained that despite his disability, he is just as capable as anyone else. In an interview with Newsbook.com.mt, Bugeja, who has a hearing impairment, spoke about his achievements in gymnastics and athletics.
The Diocese of Middlesbrough and the Diocese of Lancaster have announced their commitment to divest from fossil fuels, becoming the first Catholic dioceses in...
The European Union will discuss all ways to uphold a formal ceasefire in Libya but any peace settlement will need real EU support to make it hold, the EU's top diplomat Josep Borrell said on Monday.
Drought-ravaged parts of rural Australia have been hit by dust storms that threaten to drift over more heavily populated cities including Sydney, bringing a new element to the extreme weather that has dominated the country over summer.
After a successful first week, the festival is gearing up for its second week, again full of highlights.
Over a cup of cappuccino, two young Maltese women decided to start off their little musical theatre venture which is set to give musical theatre enthusiasts the opportunity to showcase their talent.
The Gozo Youth Orchestra in collaboration with 7SPP presents Not Just…The Wall, a rock orchestral tribute to the music of Pink Floyd.
The Malta Chamber of Commerce is recommending to government the immediate suspension of the Individual Investors Program also known as the passport scheme
Renowned photographer Daniel Cilia received a Special Recognition award for his services to tourism in Gozo.
Air Malta has just launched a January discount sale offer of up to 40% on all its UK routes.
It's been a pretty eventful week in the realm of local politics: Robert Abela is now Prime Minister and his cabinet is larger than...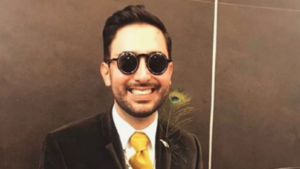 Iggy Fenech
It's not the first time you hear it, but now we're getting closer to the point of no return. MEP Sven Giegold this week...
Peter Agius
Those who know me best also know that the way to my heart is through my stomach. Diamonds may be a girl's best friend,...
Coryse Borg
Ac Milan registered their first win since early December when they eased past Cagliari on Saturday. Zlatan Ibrahimovic scored his first goal since his return with the Rossoneri on a six-month loan.
Daniele De Rossi has decided to hang up his boots at the age of 36.
Manchester United player Jessie Lingard has changed his agent and will now be represented by Mino Raiola.
A marathon programme on 103 netted €12,000 for Dar tal-Providenza.
It's a busy couple of days for Arthur Caruana. The 103 Station Manager and presenter will be spending 30 hours non-stop on 103 during a radio marathon in aid of the Dar tal-Providenza.
"Until the truth is unveiled, we need many more books on Daphne Caruana Galizia", La Republica journalist Carlo Bonini said during an interview on Newsbook.com.mt.
The national water conservation campaign, Water – be the Change, aims to raise awareness and drive the message that if each of us makes small changes to how we use our water, we can make a collective difference and consume water more efficiently.
Pharmacies open Sunday 19th January 2020.
We all know how important it is for pets such as dogs to get enough exercise and get taken out for the...