Tista' taqra bil- Malti.
A single law firm – Dalli Advocates – has benefited from a direct order from an entity falling under the responsibility of the Office of the Prime Minister since Robert Abela took office, according to information tabled in Parliament.
Malta has stated its willingness to aid Libya resource-wise, in terms of education for those who work within maritime law and coordinating search and rescue operations.
Parliament discussing housing
Archbishop Charles Scicluna, Gozo Bishop Anton Teuma and Auxiliary Bishop Joseph Galea-Curmi were present at the Malta International Airport this morning.
A pilot performs a pre-flight checklist right before taking off to his destination at the Malta International Airport.
The Criminal Court has dismissed all the pre-trial pleas submitted by Alfred and George Degiorgio, and by Vince Muscat, the three accused with planting the bomb that killed journalist Daphne Caruana Galizia. It also rejected all the pleas submitted by the Attorney General regarding the admissibility of evidence.
Slovakia is seeking to test everyone over the age of 10 – approximately 4 million people – for Covid-19 in a bid to avoid a total lockdown, but experts, as well as the country's President Zuzana Čaputová, have been sceptical of the plan.
No Maltese were injured in an earthquake that affected Turkey and Greece.
Condemning such violent acts of terror in the strongest possible way, the Pope assures the Catholic Community of France and all the French people of his closeness and he calls for unity.
Heritage Malta will be taking part as a primary collaborator in the 8th International Euro-Mediterranean Conference (EuroMed 2020), to be held from the 2nd till the 5th November.
Hearts Beating in time releases the highly anticipated music video for Simone's, the first single off her second album Songs for Girls.
The Busker, a band which has been present in the local scene for the past five years, are back with their first single off their upcoming collaborative Trilogy EP entitled 'X'.
Between January and September 2020, recurrent revenue amounted to €2,930.3 million, a 17.8% drop from the €3,563.7 million reported in revenue up to the end of September 2019. The largest decrease was reported under Income Tax (€225.6 million).
The three winners will each be allocated 30,000 euros to develop their projects.
Among the success stories of the European Union throughout its history was the improvement in prosperity across the continent but also the reduction of disparities between its member states and regions.
I'm sure you've all read, or at least heard of, the now-infamous opinion piece by a priest which appeared in a newspaper yesterday. Well,...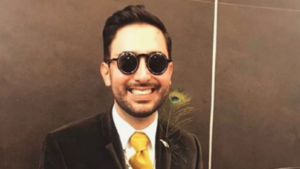 Iggy Fenech
Abela and Labour spent a whole week now boasting away on what they tell us is the best budget ever. In reality the present...
Peter Agius
The passing away of an elderly person due to COVID-19 has woefully become a daily occurrence.  Sadly, these deaths have become another statistic or...
Claudio Farrugia
Two state of the art fast ferries; two new routes; 2000 voyages - Virtu Ferries looks forward to 2021 with more courage and determination than ever before.
Over the past 20 years, restoration and conservation works has been ongoing to ensure that the neglected heritage buildings found on Manoel Island and Tigné Point be preserved for future generations.
The Maltese tech company InboundMuse developed an AI digital marketing software.
Auxiliary Bishop Joseph Galea-Curmi during an interview on 103 Malta's Heart, on Wednesday morning.
Dr Melillo was participating in a discussion on Newsbook.com.mt on Saturday afternoon.
The Director General of the Customs Department, Joe Chetcuti as he was interviewed by Jesmond Saliba on 103 Malta's Heart.
Quick and tasty - ideal to snack on without guilt. Ideal for people with gluten intolerance and for vegans.
As part of Emirates' commitment to continuous innovation and an unmatched customer experience, the airline has launched an integrated biometric path at Dubai International airport (DXB).
Malta's favourite games can now be played online.