Tista' taqra bil- Malti.
In a statement, the bank announced that the branch in Rabat will now operate on a tellerless basis, whilst at the same time, bank advisors remain available to assist HSBC Malta customers with the bank's full range of products and services.
The Nationalist Party (PN) stated that nothing has changed within the energy sector, as exhibited in the Government's secretive attitude.
The European Parliament (EP) is calling on the European Commission (EC) to propose a law that enables those who work digitally to disconnect outside their working hours, without repercussions.
The Nationalist Party (PN) stated that the Government remains unwilling to open a public inquiry into the death of Miriam Pace.
Former finance minister Edward Scicluna gave his predecessor a €11,000 annual salary increase bringing the salary of the Central Bank Governor up to €100,000 before taking up the post.
Prime Minister (PM) Robert Abela wrote a letter to the European Commission (EC) President Ursula von der Leyen saying that vaccination certificates are necessary for air-travel.
French authorities are worried they could be hit by new, more contagious variants of the virus.
The news came on the day the Spanish health authorities reported a record 44,357 new cases.
MEPs are calling on the European Council (EC) to recognise Juan Guaidó as the legitimate interim President of Venezuela.
The Associate Artist Programme is a new and exciting opportunity for up to six artists to collaborate with Teatru Malta.
Glastonbury 2021 has been officially cancelled.
Amanda Gorman became the youngest poet ever to perform at a U.S. presidential inauguration.
Malta Development Bank invest in 96 projects worth more than €29 million.
The total cruise passengers for 2020 stood at around 59,000, a decrease of 92.3% over 2019.
The Malta Chamber launches a report on the reform needed in Public Procurement. The document contains 36 recommendations on the entire procurement process.
The biggest story of the past seven days was Robert Musumeci's comment with regards to the so-called 'Gender Quotas Bill'. In reality, it is...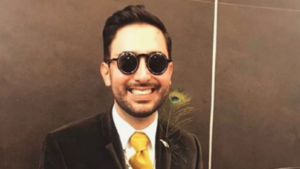 Iggy Fenech
The Covid-19 pandemic has left many companies in financial difficulty, especially small and medium enterprises although government intervention has helped alleviate some of the...
Dr Alfred Sant
We started a new year, but the pandemic is still here. We have all bit hit by this pandemic. Some have lost their lives,...
Melvyn Mangion
Here's how to get its full worth back!
Get swept off your feet with delectable dishes from Zest Flavours, which offers three concepts that cater for all people's tastes.
It's a special day for radio presenter Arthur Caruana, who also runs the radio station 103 Malta's Heart, as he celebrates his 39th birthday today.
This Saturday on 103 Malta's Heart at 10:00am Prof. Andrew Azzopardi will discuss the subject together with Dr George Vital Zammit, Dr Katya Degiovanni and Sandra Gauci.
This Saturday at 10:00am during the programme Andrew Azzopardi on 103, Prof. Azzopardi will discuss this subject with some of the protagonists.
Mapfre MSV Life put their clients first.
Iniala Harbour House and Residences will donate 100% of revenue from 20 one-night stay packages to charity through their new CSR campaign: Actions Speak Louder Than Words.
As the leading provider of sustainable transport services on the islands, Malta Public Transport has invested in advanced technology that helps improve driver performance to increase efficiency and safety.