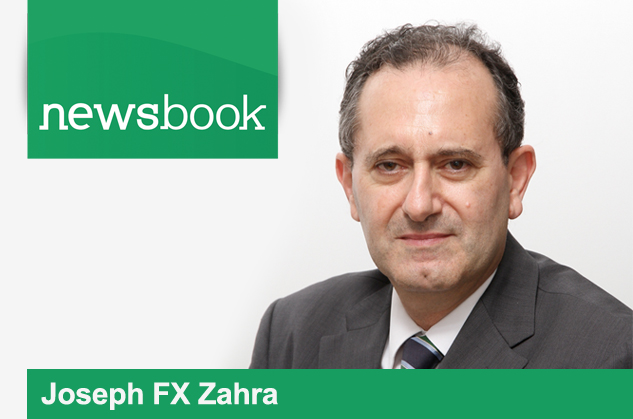 I start off with some dismal data: 23% of people younger than 25 years in Europe are seeking employment. This goes up to 50% in Spain and Greece. The OECD estimates that 26 million of young people (15-24 years old) in developed economies are unemployed. Seventy five million young people in the world are looking for a job according to the ILO. Most of those who are employed are working on temporary, definite contract, part-time or casual employment. In Germany youth unemployment stands at 7.6%. In Malta, youth unemployment stands at 16.2% but growing.
This phenomenon is being described as the "generation jobless", or the "lost generation of youth employment". What has caused this problem? Is there any hope for job opportunities for young people?
Let me describe the situation in Malta. Employment opportunities for young people continued growing as our economy grew when the rest of Europe was facing recession. The MCAST and University continued churning young people with technical and academic qualifications that matched the needs of industry. Young people studied accountancy and law which are needed by the growing financial sector. Others studied information technology which is in demand by the software industry. So far so good. The momentum sparked by the previous administration is still creating openings for new entrants in the labour market. The present Labour government intends continuing on both the industrial and education policy of the previous government. This is a wise step.
All this does not mean however that as a country we are guaranteed that this trend will continue. As I mentioned earlier we are already seeing an increase in youth unemployment in Malta, a trend which may continue as the global crisis persists and if there is hesitation on the part of the Labour government on tweaking policies to adapt to even more persistent economic pressures.
We have the advantage to learn from experience abroad – that is, learning from other countries' mistakes, and from the way that they are tackling the situation.
First, there is a direct correlation between unemployment rates and economic growth. Pumping money on youth unemployment schemes will not have the desired effect unless the economy regains competitiveness.
Second, watch the education-opportunities gap. A number of young unemployed people in Europe are qualified and have undergone tertiary education. The problem is that the education system is not sensitive enough to changing working trends. Young people are qualifying in academic subjects, but lack the skills that are in demand by industry. Vocational education is in fact gaining new ground. In the United Kingdom the TechBacc (a technical baccalaureate) is gaining ground and attracting students who want to go into technically skilled jobs or apprenticeships. The problem is therefore not that of lack of education, but the type and nature of education that will synchronise skills learnt with the jobs available.
Third, the perennial problem of union culture. Unions work primarily for their members, and rarely give priority to the big picture. Unions work to protect the people already in employment, implying that they are effectively working against new entrants in the market. This union culture needs to change.
Finally, work hard to target the entrepreneurial culture in young people. Encourage entrepreneurship in schools, develop joint research projects between schools and industry, and create incentives for start-ups.
Earlier this month the EU has committed an additional € 2 billion to the € 6 million already allocated to target youth unemployment. The European Investment Bank has also committed € 6 billion in loans annually for the next three years to help companies with liquidity problems to start employing people again. This money will not be wasted only if government, education institutions and unions up their sensitivity to changing industrial and economic trends. There can be hope for young people in their search for jobs.
Joseph FX Zahra
Economist