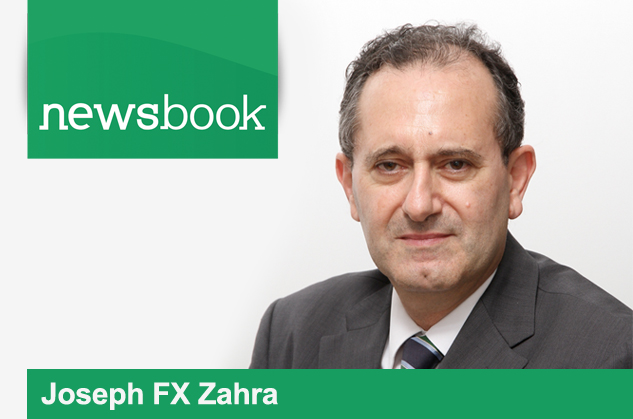 This is the third and final part of a summary of the conclusions of a consultation meeting of the Dublin Group for the Common Good hosted by the Governor of the Central Bank of Malta at the end of January this year. The Dublin Group is a think tank of senior bankers, regulators, academics and politicians from around the globe brought together by the Centesimus Annus Pro Pontifice Foundation based in the Vatican City State. In its 2015 document the Dublin Group proposed to promote Voluntary Solidarity Funds, rather than levies on financial turnover or capital. The Group continued discussing this idea with the aim of presenting a practical proposal to the Catholic Church authorities, and to Christians world-wide.
Recent IMF and OECD findings show that income inequality in developed countries is growing, hurting economic growth and squeezing the middle-class: previously attained levels of security in our societies are now under threat because of slower growth, young and middle-aged unemployment, and socio-economic decay. In the meantime, in spite of substantial progress in average income in different parts of the world, needs continue to be pressing for large parts of populations in Latin America, Africa and Asia. Sustainable solutions, as indicated by Pope Francis, require empowerment of the poor: "We must allow them to be dignified agents of their own destiny". Training for entrepreneurship, micro-credit and support for start-ups seem three ideal ways in this direction. The report proposes to focus specifically on the lower income category or families that are being dragged towards the brink of poverty. It should try to mobilize the vast amounts of liquidity now sitting idle, a "talent buried underground" which through the Voluntary Solidarity Funds initiative could be utilized to "make better fishermen".
One can observe an explosion of foundation giving, and the "warm glow effect" for very rich donors is every day in the news. But the idea is not so popular among relatively well-off Christians: solidarity still moves around traditional charities, which rather focus on families in extreme poverty, and whose very important role one should never attempt to cannibalize. But there may be space for new funds aimed at entrepreneurship and the reintegration of the excluded, where average people regularly contribute a small part of their income, and where the use of funds and the evaluation of success is made totally transparent through independent evaluation.
The proposal was met by the Group with enthusiastic support and also with some caveat and suggestions:
The best existing examples in this field are using loans, not gifts: confirmed micro-credit organizations show a very low level of bad debt. Very small credit, associated with professional and voluntary coaching can give extraordinary results in real life personal recoveries.
Church money participation could have exemplary impact, but the new funds must be lay-led initiatives, with intensive professional involvement of experts and with highest accountability standards. They should develop separately from State structures, although the question of tax deductibility must be approached in different jurisdictions.
The danger would be to duplicate existing efforts with a 'crowding out' effect. The new funds need to be clearly different from existing relief organizations. They should not be just a new asset class of social impact investment, although they could benefit from the discipline of market validation. In future, they could issue solidarity bonds, for which there is demand.
There could be a wide range of national or regional funds coordinating into some sort of common structure. As a first step, however, it is recommended to start on a trial base, with a relatively limited universe of contributors and recipients. This will require extreme precision in the definition of aims, focus and methodology.
It is unlikely that any initiative of this kind will substantially change income distribution. But it is worthwhile to take the risk: a Voluntary Solidarity Fund, deeply rooted in Christian principles, may show that things can be conceived differently in the search for sustainable ways to escape from poverty: idle funds can be put to work and the needs of the poor, who lack access to bank credit, can be included in a more ambitious reform of the financial operation and legal framework.