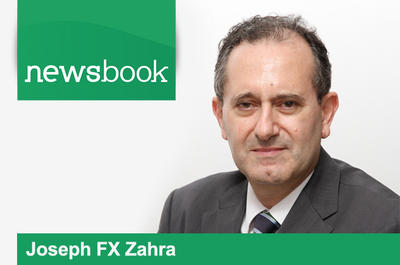 The devil is in the detail. And let us for a moment forget road-maps and budgets, policies and strategies and focus on the quotidiano. The reality of the day and what surrounds us.
So, let us put aside the usual diatribes on education, health and employment and concentrate (amongst other things) on the behaviour of us Maltese as well as on our dwellings and environment. They leave much to be desired!
We all long for the rains of October to clean up the streets and to refresh our environment. The atmosphere of neglect and decline on the streets and roads of our country is atrocious. It is so obvious that there is no pride in what we own and share with others. Look at the architecture of our houses, apartments and offices. Someone referred to the uglification of Malta. I am not sure whether this word can be found in the English dictionary, but it sounds so much spot-on. Drive down to Qormi on your return to Malta from the airport… you will immediately get the feeling.
It surprises me that a small country like Malta cannot get its standards of cleanliness right. It is territorially so small, and there are so many local councils besides the national government. Is it possible that only a few people are sensitised to this? Cleanliness breeds a healthy society maintained by people that care.
Let us relax for a while from this drive to reach the peak of European social liberalism, and stop and reflect on how to enrich ourselves with values of humility, community and respect towards one another. We are still searching our Maltese identity, and most of the time we are confused as we do not even know who we are. Tune in and listen to invitees to discussion programmes on Maltese TV and you will note incoherence in arguments, superficiality in the treatment of content, blinded prejudice and bias and bad use of language. Have we misunderstood our statehood? Perhaps so… as no one of us can give an identical reply to basic questions on our history, language or race. I don't want to return to my pet subject of education… but yes, the quality of education does feature in all this.
There is a countless list of tactics that can be used to mitigate against this further degradation … we need more aesthetic sense, more parks and greenery, stricter discipline on cleanliness, improvement on civil behaviour through subtly educational media, sensitivity in dress sense and table and road manners. We need a thorough debate on our statehood, going back the centuries and not starting from the nineteen fifties, as we usually do. We could do this through the recognition of Maltese born artists, poets, musicians, academics and politicians, discovering who they were and their inspirations for Malta as an independent state. It could be that we were distracted during these last fifty years by our focus on the design and construction of an economic base which could guarantee our livelihood. We need now to look beyond those priorities and delve into the details.

Joseph FX Zahra
Economist