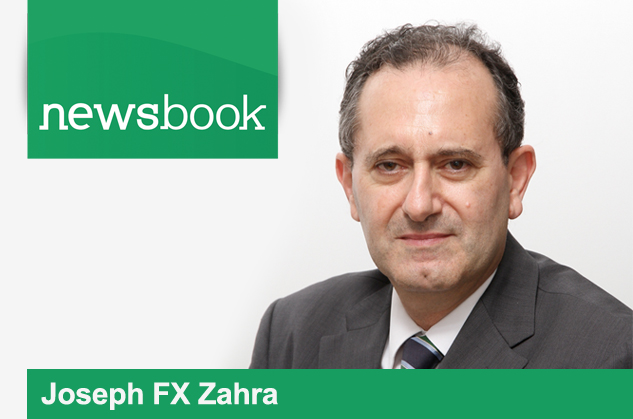 There are two ways of looking at it. One way is that this continuous flow of art exhibitions, performances, publications and music recitals is a sign of hyper activity in the arts scene in Malta. A form of revival in the arts which had been in a long sleep during the seventies and eighties following a peak (in both quantity and quality) between 1964 and 1971 and in the early nineties. The other way of looking at it is that this steady flow of art works is giving us numbers but not quality. The Sunday Times of Malta gives us pages of reviews of art exhibitions and events which sometimes seem disproportionate to the size of the population of our country… and this is even boosted by the various announcements and preparations being made in the run-up to Valletta 2018.
I must say that I am disenchanted by all this. This might seem uncharacteristically blunt on my part and even harsh on the mostly young persons who are presenting these works. But for the sake of the value of the artistic act and creativity in art forms we need to call a spade a spade.
Out of all that we have been experiencing so far only a few will ever make it to the international scene. Only a very few can be categorised as breakthrough art or artists even on the Malta art scene. It has to be said that only a few contemporary Maltese artists are recognised on an international level. The reasons behind this can be a combination of weak quality and no professional marketing communication support. The Joseph Calleja phenomenon is perhaps one of the very few exceptions.
Are we over-valuing our present crop of persons working in this field? Are we challenging them enough to consider themselves looking for recognition on an international scene? Are we giving due recognition to those who have already made it or are already considered of an international standard? In raw managerial terms, what benchmark are these artists gauging their output with?
These are a few of my suggestions. First, start from the periphery. Challenge new entry artists in the villages and towns and not on a national level. The halls and clubs of the villages and towns should be the first platform to present their art works. Only the ones that survive the periphery can move on to the centre, i.e. .holding exhibitions and performances in Valletta. And once they reach the national level, art critics have to speak their mind on the quality of the works. We have been used to conveniently accommodating reviews that do nothing but harm to the budding artist. Second, we are in need for a conservatory for music and an academy for music and performance. Music and performance needs to be taught from a very early age to those children or teenagers that show aptitude and inclination. Conservatories, academies and art schools are not for part-timers, but for pupils and students that are ready to develop in their respective art field. The Malta School of Art is badly in need for a revamp with place and location being given a decent makeover that reflects the nation's recognition for creativity and the arts. Fourth, the Institute of Arts and Design at MCAST has been a big positive thing. However, not all art tends towards commercialisation. Purity in the art act does not take money or career in consideration. Art needs to be given a new lease of life in Malta with space for experimentation and challenge. We are back on the road of populism and traditionalism with fear of breaking boundaries. Fifth, attract more artists from abroad to mix with Maltese artists, and provide opportunities for Maltese artists to travel abroad and spend months if not years working in art communities. Sixth, give recognition to the arts and artists. The retrospective exhibitions of contemporary visual artists which started during my chairmanship of BOV in 1999 is a good example, and so was the BOV Opera festival giving an opportunity for Maltese sopranos and tenors. Sponsorships of such events by private corporations should be encouraged. The Malta Council for Culture and the Arts and the Malta Society of Arts have an important role to play in promoting Maltese artists to an international standard, but it is necessary that both the Council and the Society are resourced by individuals who are both competent and motivated in working in the sector, and who consider their task to be less managerial and partisan and more facilitating, challenging and learning.
As in other areas of Malta's cultural and social life, our inhibitions and narrow mindedness become our worse enemies.
Joseph FX Zahra
Economist
jfxzahra@miscomalta.com