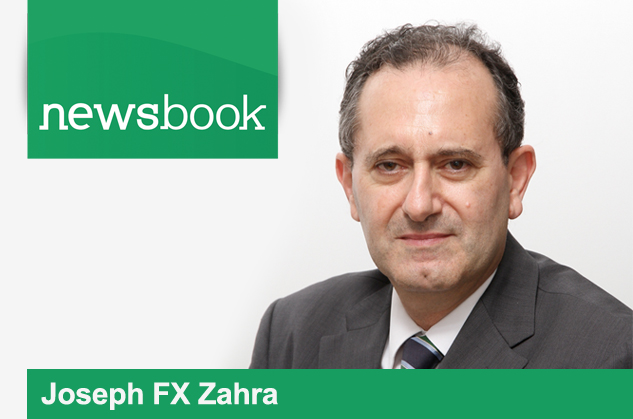 This is a tribute to our one and only University. It is also an opportunity to give a warm congratulations to Professor Alfred Vella – a worthy and merited appointment after ten successful years of leadership by Professor Juanito Camilleri. Professor Vella will live up to the maxim "the right man for the right time" as our university has been able to select the appropriate rectors over the long years of its existence and even during the most challenging times.
For a university that traces its foundation to the 1590s with the Jesuits' Collegium Melitense conferring degrees in philosophy and divinity, and later anatomy and surgery, the university has developed and adapted to the times. It is today recognized as a learning institution of very high quality that has as its alumni, capable and valuable persons who have exercised their professions both in Malta and overseas with outstanding vigour and accomplishment. The principles that have guided the university over the years have been based on the understanding that the university goes beyond an institution that imparts technical and vocational learning, but which generates and influences life and society from generation to generation. The university is a reflection of a civilisation. It is not a business or a training school. We should not abuse the title of a university.
On the other hand, a university is not an ivory tower. It is an amalgam of academic learning and research, but also a forum for discussion, understanding and announcements on issues related to society. The university is a community of teachers, academics, undergraduate and post graduate students. It is an active participant in the democratic life of a country. This explains why its autonomy and non-interference by either state or sponsor is critical to success.
Universities thrive on the principle of freedom, of intellectual space where teachers and students mingle. It cannot be restricted to a utilitarian purpose, but should trigger imagination, exploration and vision. The value lies therefore beyond the realms of subjects and themes, but moves also on campus in extra-curriculum activities such as arts, drama, science, debate and performance.
Our university has played an important role in society. It forms part of a larger community which today goes beyond our geographical space. It plays a role on a European level, on a western social hemisphere and within a global orbit. Participation, outreach and non-provincial thinking become a must in an environment where privacy, rights and freedom are being constrained in different ways. This also explains why universities are also about power and politics and where both academic and student voices need to be heeded to. Active university participation is a guarantee of democracy.
I can see our university move towards bigger investment in research, with more active participation of students in university life and society in general, with an extensive involvement on a pan-European and Anglo-Saxon university environments. I can also see the university finding time to reflect on its ideals and charism, by searching in its past, while never losing sight of the signs of our times and the indicators for our future. The university is only relevant to society if it plays its role as a guide and animator.